SHL Table – table for the meeting room or the reception.
SHL Table was designed by Schmidt Hammer Lassen Architects in 2007 for Montana. The height-adjustable desk, with its elegant gable and clean lines, is based on a manual version that the architects designed for their own office.
Schmidt Hammer Lassen Architects are best known for their prominent, prize-winning building projects in Denmark and abroad.
Designer: shldesign
The SHL Table can be used as a desk, meeting table or a reception table. The table is available in 2 sizes, D90 x W181.7 cm and D90 x W201.7 cm, with an electric height-adjusting function that can be adjusted for both seated and standing work. The depth of the tabletops provides plenty of room for keyboard, screen, armrest and good viewing distance. The frames are designed to provide free leg space.
It is possible to choose from components – cable trays, wire ducting, lamp holder, powerdots, quickbox, charger, cable stockings, control switches, plug well/plug panels and pen tray.
End pieces
The tables have electric height-adjustment with full covering from end pieces in both the highest and lowest positions. End pieces and other components are only available in Snow and Black. SHL Table is delivered incl. cable tray.


Cable grommet and steel control switches
The drawing below shows the possible locations of cable grommet and steel control switches. Cable grommets, lamp holders and powerdots have 7 locations. Specify the location when ordering, for example 1V, which indicatess the outermost location on the left.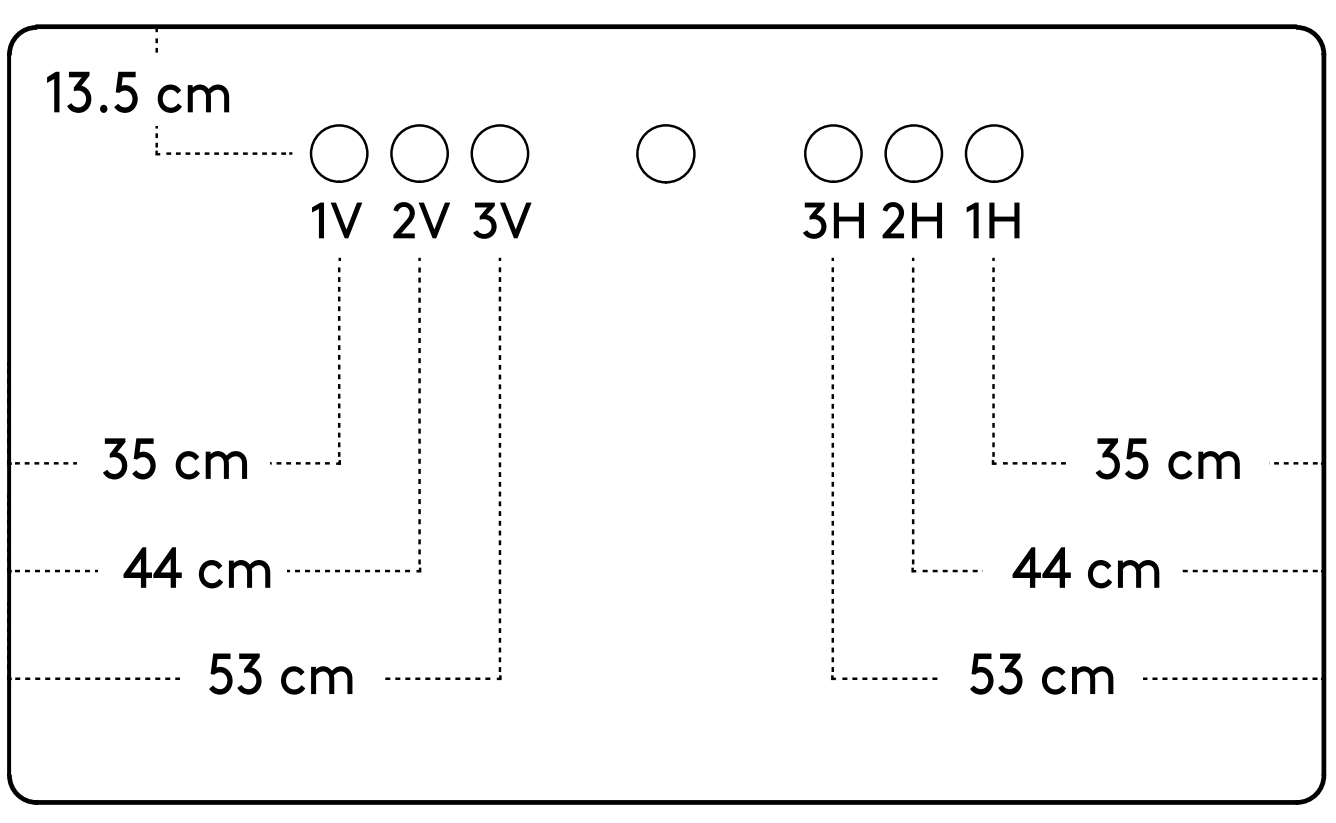 Tabletops
SHL tabletops are available in laminate, silk laminate, linoleum, veneer and nano laminate. The laminate tabletops have lacquered MDF edges to match the surface. Linoleum has linoleum edges. Veneer tabletops in Black Oak or White Oak have solid wooden edge strips in the same material.
Laminate

: Snow, Nordic, Fjord, Anthracite

Silk laminate

: Snow Silk, Anthracite Silk

Linoleum

: Black/Forbo 4023, Grey/Forbo 4132, Light Grey/Forbo 4176, Anthracite/Forbo 4166

Veneer

: White Oak, Black Oak

Nano laminate

: Black Nano, Clay Nano


For more information about SHL products or if you need guidance in the different possibilities, please contact one of our contract partners.